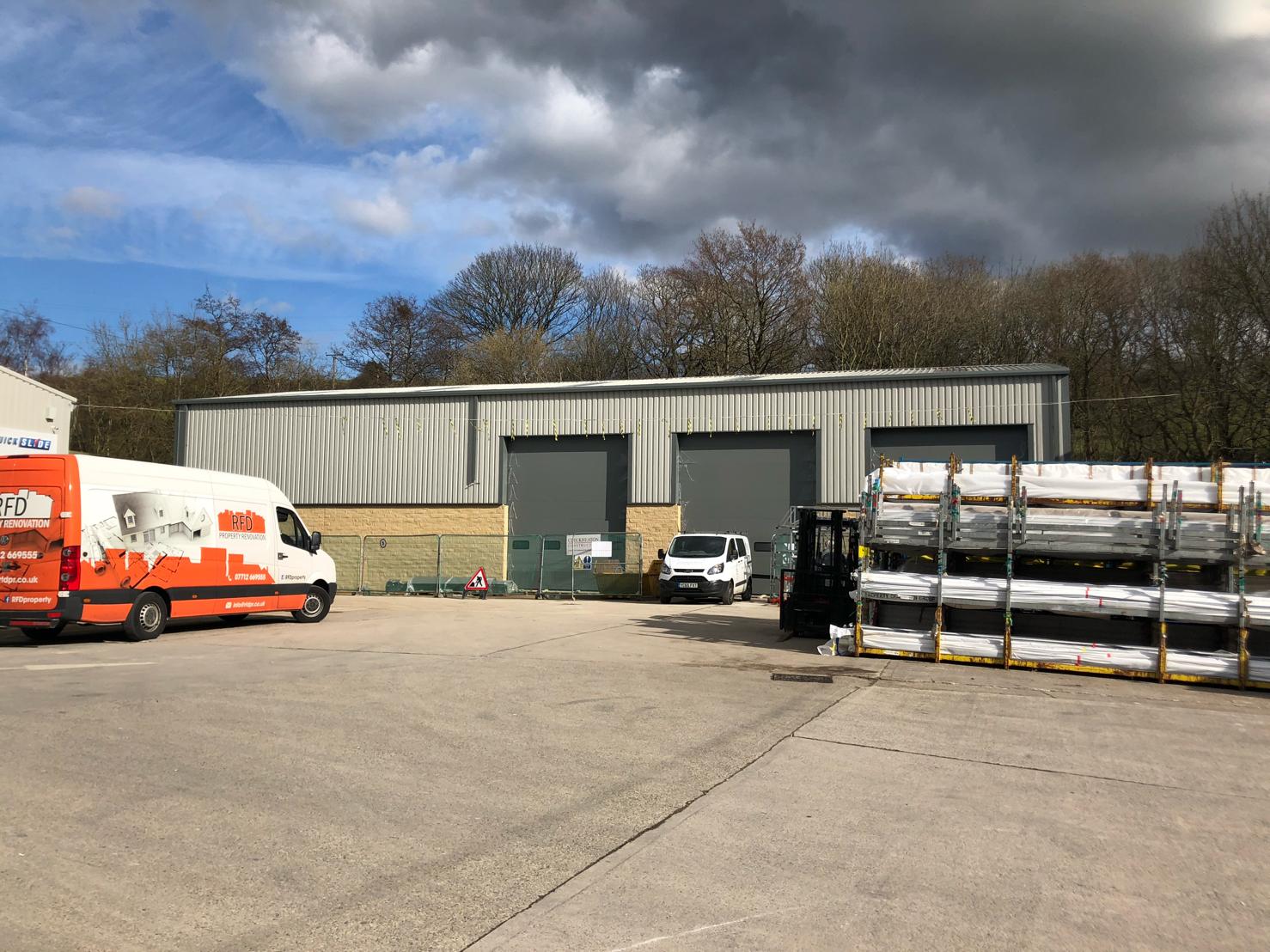 We are pleased to announce that the new build industrial unit extending to 4,150 sq.ft is one of our latest Design and Build developments nearing completion over on our Heaton Industrial Estate site on Bradford Road, Brighouse.
Our longstanding tenant, Quick Slide are looking forward to taking occupation of the unit which has been specifically designed to meet their operational needs and allow them to thrive even further as one of the UK's leading manufacturers of awarding winning bespoke windows and doors.
The new build is being carried out by Cleckheaton Construction who are delivered the project to the Nth degree. Completion is imminent, and we as Wharfedale look forward to handing the keys to our new Institutional Specification building over to Quick Slide shortly.
As a Landlord who values their tenants requirements wholly, we have a significant number of refurbishments, Design and Build and speculative developments coming out of the ground and happening at all times, to meet the needs of our tenants and provide the spaces they need to carry out their business efficiently, effectively and easily.
Should you wish to discuss your business space requirement, whether it be for an existing building or a new build development, please do not hesitate to get in touch and we will aid you through the process every step of the way.