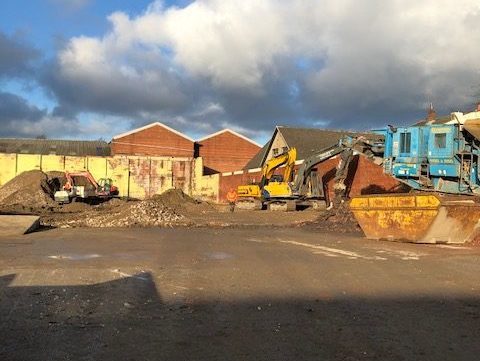 Works have commenced at Units 24 & 25 Flush Mills, Westgate, Heckmondwike with our main contractor Cleckheaton Construction pulling out all the stops to deliver this part speculative development project which comprises circa 37,500 sq.ft of modern industrial high bay warehousing / industrial units in two bays.
Demolition of the old units has completed and we are taking the opportunity to construct a new substation, transformer house and rationalise the power provisions to the whole circa 500,000 sq.ft industrial site in Heckmondwike.
Should you have a requirement for industrial or warehousing premises in Heckmondwike or surrounds, please do not hesitate to give us a call and we can provide more information surrounding Units 24 & 25 Flush Mills on request.